Our trip was wonderful! We had such a great time! Hawaii is so beautiful,even more so than I imagined. It was nice to relax and be alone with my hubby and just focus on each other. We went to Pearl Harbor and the Polynesian Cultural center. We tried to go to the Hawaii temple but we just missed the last bus. :-( We went to the beach a few times,once at night and it was so beautiful. Sometimes we had to pinch ourselves to prove that we weren't dreaming,we really were in Hawaii. I was sad to see our trip end,but it was great to see our kids again. We would like to go there again in a few years so we better start saving our pennies. A word of advice... if you visit Hawaii,plan on paying a lot for food. We paid $22 for three hot dogs,nachos and sodas at a snack bar. Groceries are high as well,it costs around $7-8 dollars for a gallon of milk. I highly recommend visiting Hawaii though because we had an awesome time!

I hope you are happy Dawn because I'm posting tons o'pics! :-D

Adam and I in our leis we received at the airport.



The view from the balcony



The U.S.S. Arizona memorial



Memorial plaques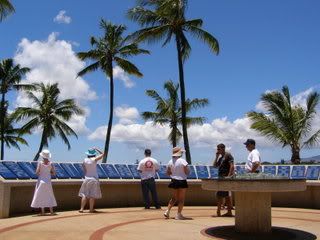 The U.S.S Missouri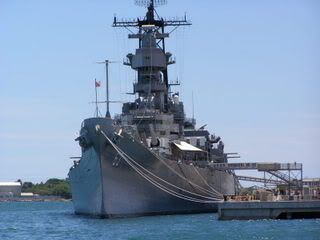 Adam and I at Pearl Harbor.



Our tour guide for the Polynesian Cultural Center. His name is Nephi and he is from Samoa. He was so funny and just an all around nice guy.



One of the Tongan drummers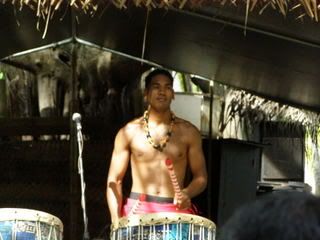 A dancer from Tahiti..I tried to teach her some of my sweet moves too. ;-)



Some of the beautiful scenery..this was by the place where we had a luau.



This pic does not do justice to how incredible the fire dances were..this was done by people from the island of Samoa.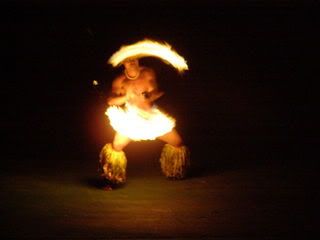 So there you have it,I hope you all enjoy the pics!